Supreme Court issued an interim order to permit disabled candidates who passed the civil service exam to apply for IPS
interim order allowing disabled candidates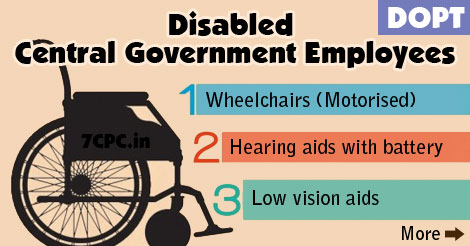 On Friday, the Supreme Court issued an interim order allowing disabled candidates who passed the civil service exam to apply for IPS. The Supreme Court also granted applications to the Indian Railway Protection Force (IRPF), Delhi, Daman and Diu, Dadra and Nagar Haveli, Andaman and Nicobar, and Lakshwadeep Police Force, in addition to the IPS (DANIPS). The Supreme Court's final decision, however, will influence future proceedings, including nomination.
The interim judgement was delivered by the Supreme Court in response to a petition filed by the non-governmental organisation National Platform for the Rights of the Disabled. The interim order was issued by a Supreme Court bench consisted of Justices A.M. Khanwilkar and Abhay S. Oka.
Thursday was the deadline for those who passed the civil service exam to apply for the service in which they want to work. The Supreme Court, on the other hand, has given the disabled until April 1 at 4 p.m. to file their applications. The application must be sent in person or by courier to the Secretary-General (UPSC).
Previously, disabled people were barred from joining the police force. In response to a petition, the Supreme Court granted an interim order. In response to the case, the Supreme Court allowed the Centre permission to produce a thorough affidavit. The matter will be heard by the Supreme Court on April 15.
In an earlier order issued in 2021, the Centre exempted all categories of posts in the Indian Police Service and Indian Railway Protection Force, among other services, from the provision of 4 percent reservation in employment for persons with benchmark disabilities, citing the nature of the work involved in these services. The Rights of Persons with Disabilities Act of 2016 specifies a 4% quota for persons with disabilities in government jobs.
In a separate notification, the government exempted all combatant personnel posts in Central Armed Police Forces such as Border Security Force, Central Reserve Police Force, Central Industrial Security Force, Indo-Tibetan Border Police, Sashastra Seema Bal, and Assam Rifles from the provisions of the 2016 Act. Earlier in 2018, the administration exempted all combatant personnel positions in the Armed Forces from the regulation.