WhatsApp Adds Forwarded Label to Messages You Reshare to Curb Fake News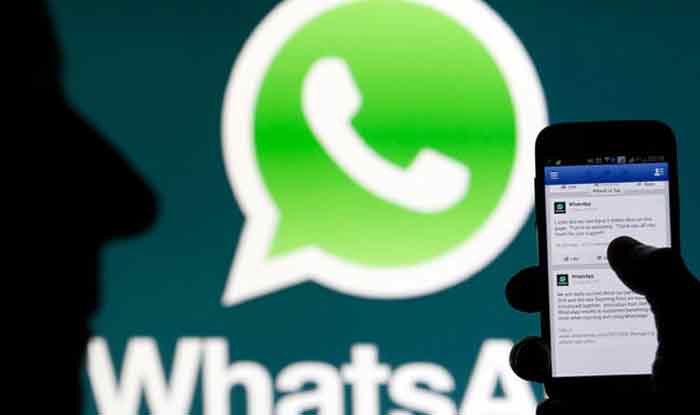 WhatsApp, the widely used Facebook-owned messenger, is rolling out a new feature for all its users where the messages that you reshare will be labelled as "Forwarded" as tag attached to them. The purpose is to indicate to the person receiving the message that it has not been originally written by the sender. The move has come in the wake of government's warning to WhatsApp to "step up efforts" to help detect fake news due to rumours following a series of
mob lynching
incidents in the country.
In a bid to control the menace of mob lynching through hate content, IT minister Ravi Shankar Prasad sent a warning to the company to curb the spread of fake news.
"Starting today, WhatsApp will indicate which messages you receive have been forwarded to you. This extra context will help make one-on-one and group chats easier to follow. It also helps you determine if your friend or relative wrote the message they sent or if it originally came from someone else," a WhatsApp spokesperson stated on the company blog.
The new feature in WhatsApp will help identify potential spam from a genuine message forward. An attempt has been made to verify the authenticity of a message as instances of people in rural and semi-urban areas panicking on fake information spread through WhatsApp have been reported.
WhatsApp reportedly stated, "We have been testing a new label in India that highlights when a message has been forwarded versus composed by the sender. This could serve as a signal for recipients to think twice before forwarding messages because it lets a user know if the content they received was written by the person they know or a potential rumour from someone else. We plan to launch this feature soon."
Mindful of the government's concerns, a spokesperson of the company reportedly said, "WhatsApp cares deeply about people's safety and their ability to freely communicate. We don't want our services used to spread harmful misinformation and believe this is a challenge that companies and societies should address."
The IT ministry on Tuesday stated that the government is already active in apprehending the culprits. However with appropriate technology, WhatsApp has been advised to take necessary remedial measures "to prevent proliferation of these fake and at times motivated/sensational messages", stated the ministry.
Published Date: July 5, 2018 8:28 AM IST
|
Updated Date: July 11, 2018 11:25 AM IST