An historic event . A RARE Gesture OF GOOD WILL wherein Secretary (P&PW) with his team visited Bharat Pensioners Samaj Office to interact on Pensioners Issues one to one with Bharat Pensioners Samaj Secretary General.
Ministry of Personnel, Public Grievances & Pensions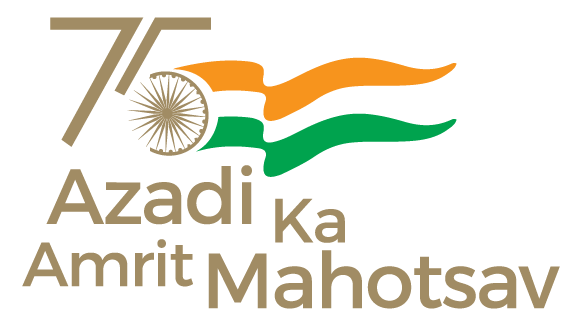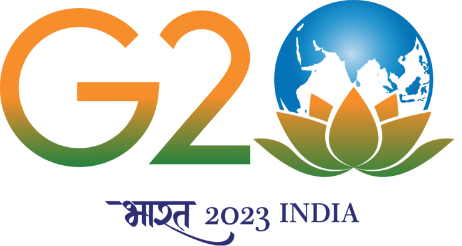 Secretary (P&PW) addresses members of Bharat Pensioners' Samaj at their office; Reiterates commitment of Government of India to work continuously towards improving pensioners' welfare and 'Ease of Living'

Posted On: 08 JUL 2023 3:45PM by PIB Delhi
Department of Pension & Pensioners' Welfare has taken a number of initiatives for augmenting pensioners' welfare with a view to enhance their 'Ease of Living'. It has been a constant endeavor to take steps to reach out to all pensioners through various modes and spread awareness about the initiatives of DoPPW, thus enabling all pensioners to use the benefits curated specially for them.
DoPPW has been holding awareness programs for pensioners in online mode as well as through interactive meetings to dispense information and also to understand issues faced by pensioners as well as dwell on any suggestions forwarded by them. Under the Pensioners' Portal, DoPPW has registered 50 Pensioners' Associations across the country.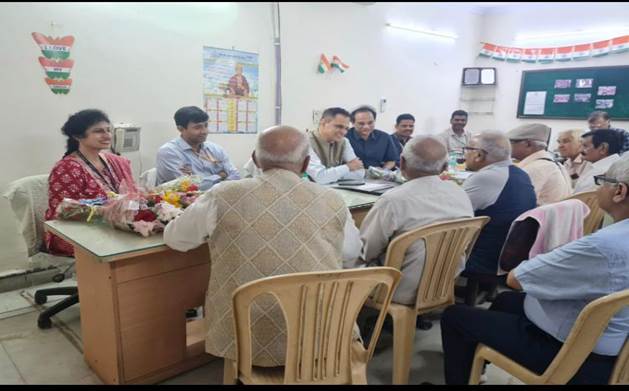 As part of the outreach program of DoPPW, meetings are held with these Associations, online as well as physically, at regular intervals. One such meeting was held with Bharat Pensioners' Samaj, a registered Pensioners' Association, for which Shri V Srinivas, Secretary (P&PW), Shri Sanjiv Narain Mathur, Additional Secretary, DoPPW and other officials from DoPPW visited the Association's office at Jangpura, Delhi on 7th July, 2023.
During the interaction, Secretary (P&PW) apprised the Association members of the various initiatives taken by the department including holding of a Nationwide DLC Campaign, compilation of CCS (Pension) Rules, 2021, development of an Integrated Pensioners' Portal for providing pension related information to pensioners from a single portal, Nationwide Pension Adalats for on the spot resolution of grievances and Anubhav Awards. The various policies made for the benefit of pensioners, such as pension for widowed, unmarried, divorced daughters were also discussed.
Shri Sanjeev Narain Mathur, Additional Secretary, DoPPW, shared the initiative of the department related to holding of a Nationwide DLC Campaign to enable reach out to pensioners in the remotest corners, with special emphasis on hospitalized and incapacitated pensioners. He informed that the previous Nationwide DLC Campaign held in November 2022, at 37 locations across the country had enabled generation of more than 35 lakh DLCs of Central Government pensioners and a similar Campaign is proposed to be held in November 2023 at 100 locations, in which Pensioners' Associations would be actively involved, being an extended arm of the department.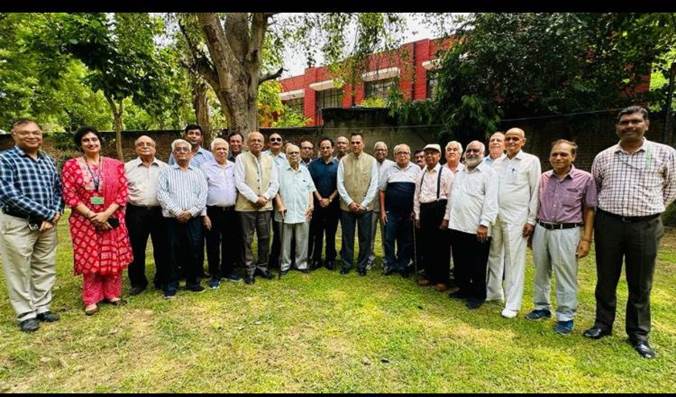 Shri S C Maheshwari, General Secretary, Bharat Pensioners' Samaj, shared the best practices of the Association which included maintaining a Directory of Members, disseminating information and interacting with members through WhatsApp groups, Newsletters, the Association's website and various Social Media platforms. He gave detailed information about the various activities undertaken by the Association and assured complete support and participation in all initiatives of DoPPW including the proposed Nationwide DLC Campaign. The members of the Association also gave a feedback regarding the nature of pension related grievances received by them and a discussion was held to initiate steps to ensure non-occurrence of issues generating such grievances.
After the meeting, Shri V Srinivas, Secretary (P&PW), Shri Sanjiv Narain Mathur, Additional Secretary, DoPPW alongwith Shri S C Maheshwari, General Secretary, Bharat Pensioners' Samaj and other Association members planted a Mango sapling at Jangpura, Delhi.
<><><><>