World Laughter Day 2018: Know The Power of Laughter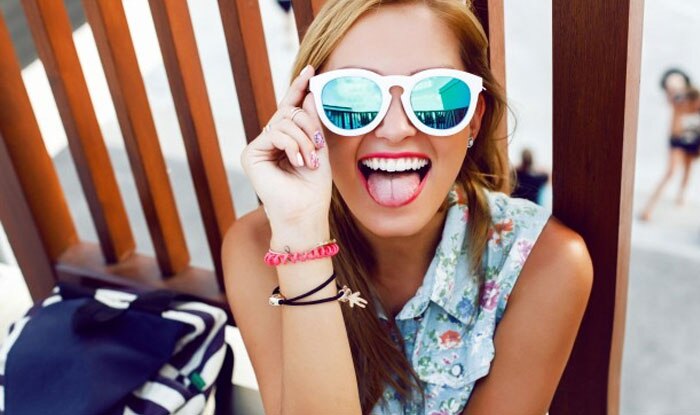 Laughter is the best medicine! Life comes only once, to make it worth you need to laugh every day. Laughter strengthens your immune system, boosts mood, diminishes pain, and protects you from the damaging effects of stress. By seeking out more opportunities for humor and laughter, though, you can improve your emotional health, strengthen your relationships, find greater happiness—and even add years to your life. Every year, on the first Sunday of May,
World Laughter Day
takes place and this year, it is on 6
th
May. The first celebration was on May 10, 1998, in Mumbai, India, and was arranged by Dr. Madan Kataria, founder of the worldwide Laughter Yoga movement. Dr. Kataria was inspired to start the Laughter Yoga movement in part by the facial feedback hypothesis, which postulates that a person's facial expressions can have an effect on their emotions. Now the day is now celebrated worldwide.
Since then, Laughter Day has made its way into the heart of the rest of the world. The very first Laughter Day celebrated outside India, was in 2000 and was called the 'HAPPY-DEMIC', where more than ten thousand people gathered outside Town Hall Square in Copenhagen, Denmark.
Why is laughter sweetest medicine for mind and body?
Laughter relaxes the whole body
Laughter boosts the immune system.
Laughter triggers the release of endorphins
Laughter protects the heart.
Laughter burns calories
Laughter lightens anger's heavy load
What are the Physical health benefits of laughter?
Boosts immunity
Lowers stress hormones
Decreases pain
Relaxes your muscles
Prevents heart disease
What are the mental health benefits of laughter?
Adds joy and zest to life
Eases anxiety and tension
Relieves stress
Improves mood
Strengthens resilience
What are the social benefits of laughter?
Strengthens relationships
Attracts others to us
Enhances teamwork
Helps defuse conflict
Promotes group bonding
Recently laughter has been used as a healing method to assist in the speedy recovery of patients. 15 minutes of laughter every day, can also greatly help the heart and blood vessels. Studies have shown that preschoolers laugh up to 400 times a day. Unfortunately, when people reach adulthood, the frequency of laughter decreases drastically to 17 times on average each day.